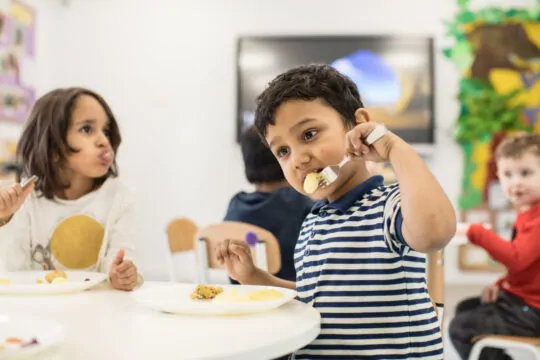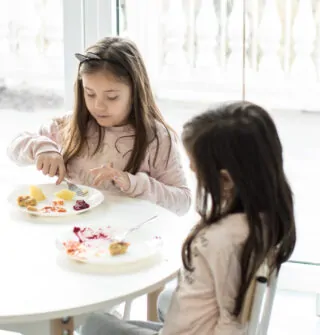 Wawelska, Mokotów, Włochy and Piaseczno Campuses
In our Wawelska, Włochy and Piaseczno campuses we organise meals via a catering company that specialises in food nutrition for schools and educational institutions. The company has different menu options such as vegetarian, lactose-free, gluten-free, e.t.c in order to cater for your child's dietary requirements.
Our parents have direct access to the company's online platform which allows them to order food for their children themselves as well as the option to choose breakfast and lunch either separately or together. Payments are made directly to the catering company.
Park Szczęśliwicki Campus
Our Park Szczęśliwicki Campus has its own kitchen and all meals are freshly cooked and prepared on-site by our trusted cook on a daily basis. We provide a varied, healthy and balanced diet.
*We encourage all of our children to eat their meals and enforce good eating habits as well as respectful manners when dining within a communal setting.
Learn more
We are always delighted to hear from prospective parents that are considering our international school for their children's education. Please do not hesitate to call us on the phone number above or select from the options below:
Note: As an international school we conduct admissions placement all throughout the year. Applications for the academic year 2023-2024 are for children in Nursery (2.5 years old) through to Cambridge A/AS Levels and IB DP (19 years old).