Early Years Foundation Stage
'Learning is a journey, not an event'
At Thames British School we provide a safe and secure environment where the young children can enjoy a mixture of structured and 'free' activities. We know that every child learns in a different way. At Thames British School, we ensure that the delivery of our curriculum is exciting, varied and accessible.

In the Nursery and Reception classes your child is introduced to the fundamentals of Early Years education. To enable our children to have a strong foundation for future learning, great value is placed on the Early Years Curriculum which is divided into 7 areas of learning.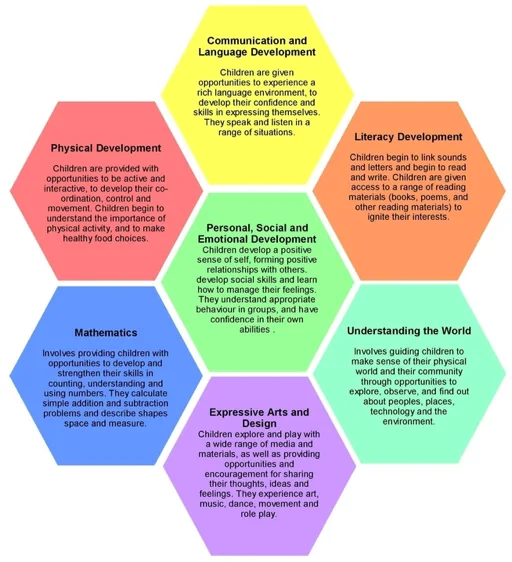 Children are active learners in all areas of the curriculum. They are encouraged to investigate, question, discover and explore all learning concepts. Small class sizes are run by Qualified Teachers alongside a team that share a passion for early years education.
Our child-initiated approach to learning is designed to inspire and reflect the interests of our children. Skilled Early Years teachers channel their interactions with the children to deliver stimulating classrooms and knowledge which is meaningful to children in their formative years. Classrooms are transformed to bring to life topics, enhancing exploration and discovery.
Our ethos is to inspire every child to do their best and to enjoy and achieve to their full potential in every aspect of school life.
At Thames British School parents are closely involved with their children learning and development. We use Tapestry, online learning journals to share school experiences with parents and home experiences with teachers.


Reading and writing is taught through synthetic phonics. When the children are ready, they begin to learn to read and write using the Jolly Phonics scheme.
Mathematical concept are taught through practical, meaningful experiences and consolidated across the curriculum.
It is our aim that our children leave the Early Years confident, heaving learnt how to learn, how to share, how to play, how to socialize and most importantly, happy and looking forward to the next stage of their education.
Learn more
We are always delighted to hear from prospective parents that are considering our international school for their children's education. Please do not hesitate to call us on the phone number above or select from the options below:
Note: As an international school we conduct admissions placement all throughout the year. Applications for the academic year 2023-2024 are for children in Nursery (2.5 years old) through to Cambridge A/AS Levels and IB DP (19 years old).