Give an
educational asset
for your child
The Thames British School is a leading International school in Warsaw. We provide high quality education following the Cambridge International School Programme and IB (International Baccalaureate) Diploma Programme and offer the full complement of education from the ages of 2.5 to 19 years old.
Our Curriculum
Apply for admission
Join one of our campuses and become a part of the Thames British School community.
Enquire now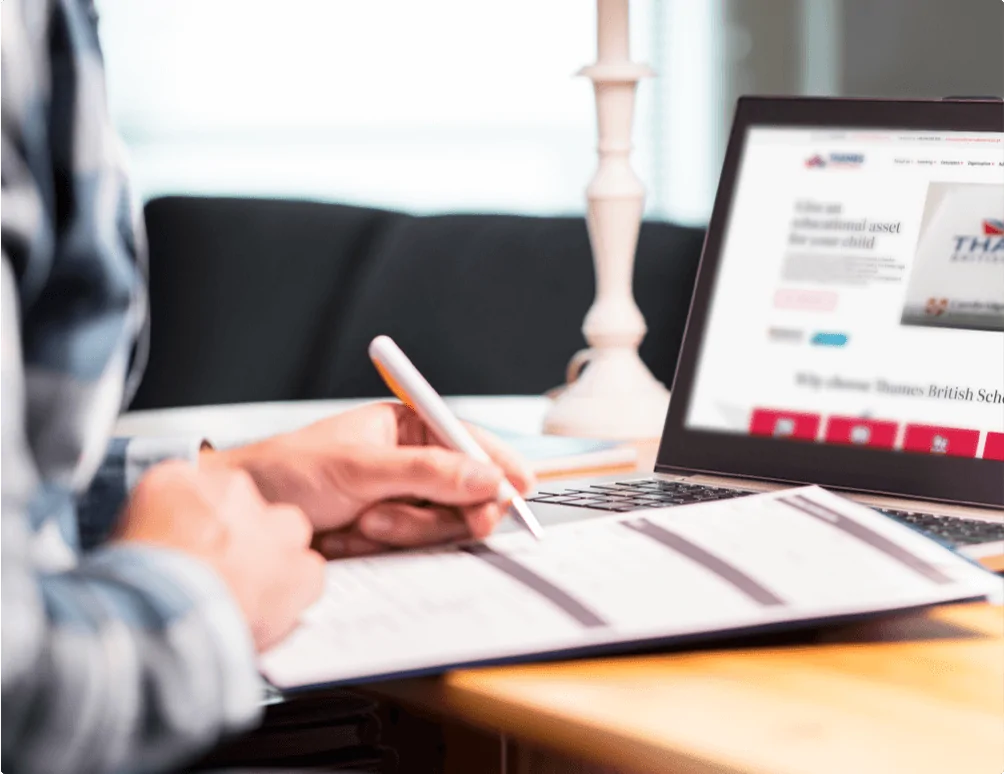 Thames British School becomes the official Education Partner of the FC Atletico de Madrid
Thames British School becomes the official Education Partner of one of the best Football Clubs in the World: Atletico de Madrid

The Atlético de Madrid Academy along with Thames British Schools Group have reached a collaboration agreement so that the students of the prestigious Thames British Schools institution can participate in sports and training programs developed by the Atlético de Madrid Academy.
Learn more
Why choose Thames British School?
Thames British School:
River of Education
The Thames British School, located in Warsaw, prides itself on providing pupils with the highest level of education, and a wide range of opportunities for personal development. Our students are prepared to face 21st century challenges, with skills, understanding and, ultimately, universally recognised certificates that open doors to the finest universities in the world. Our international community of ambitious, highly-qualified teachers, ensures a friendly, culturally tolerant atmosphere within modern, spacious classrooms and across all  campuses. Students at Thames British School acquire confidence in developing passions, uncovering latent talents, and overcoming challenges.
Our teachers constitute a highly experienced and educated cohort, a balanced mix of native and fluent English speakers from around the world, allowing students to benefit from a rich fusion of cultural experience. We guarantee a safe environment for developing critical thinking, building up self-confidence, perseverance and respect. Thames British School conducts classes in English and follows the British curriculum from Early Years Foundation Stage to Cambridge International A Levels and IB DP  (International Baccalaureate Diploma Programme).
Learn more
33
QTS
Certificate
Teachers