Discover Thames British School
River of Education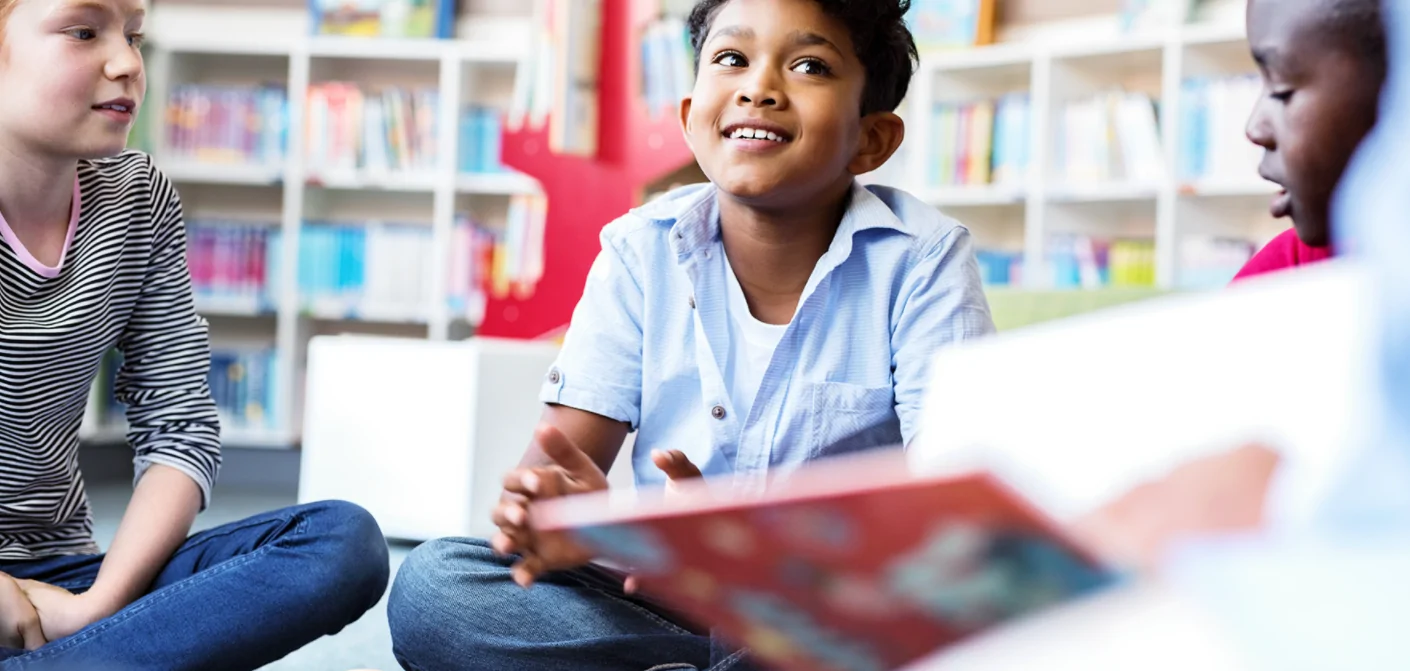 The Thames British School, located in Warsaw, prides itself on providing pupils with the highest level of education, and a wide range of opportunities for personal development. Our students are prepared to face 21st century challenges, with skills, understanding and, ultimately, universally recognised certificates that open doors to the finest universities in the world. Our international community of ambitious, highly-qualified teachers, ensures a friendly, culturally tolerant atmosphere within modern, spacious classrooms and across all  campuses. As a British school, our educational provision is robust and thoughtful, in accordance with National Curriculum standards for England. Students at Thames British School acquire confidence in developing passions, uncovering latent talents, and overcoming challenges.
Our staff has completed, as a minimum, a postgraduate degree and holds a Qualified Teacher Status (QTS), the majority also having teaching experience gained in a British school, either in the UK or at international schools around the world who follow the British curriculum. Our talented, highly dedicated educators are child-centred in their approach to teaching and learning.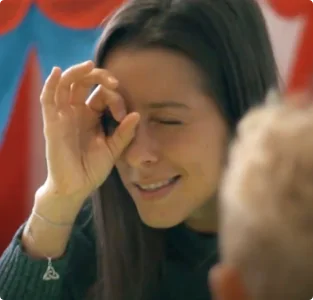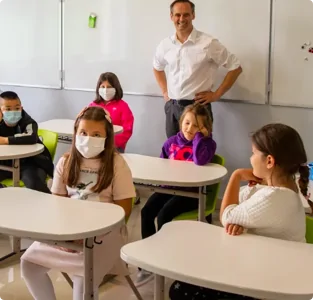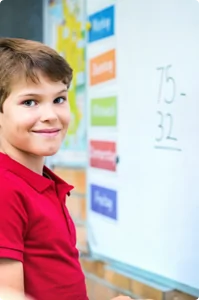 As well as providing quality education, our teachers inspire wider development of awareness in students, helping them to believe that they might actually have a part to play in changing our world for the better. We guarantee a safe environment for developing critical thinking, building up self-confidence, perseverance and respect. Thames British School conducts classes in English and follows the British curriculum from Early Years Foundation Stage to Cambridge International AS/A Levels and IB DP  (International Baccalaureate Diploma Programme).
Our teachers approach each pupil individually in order to match education with talents and interests, pursuing their goals, developing their passions and facing challenges.
Our school encourages fun as well as learning, a combination that shapes character in a space where students can explore individual enthusiasms and achieve their goals..
Our British school in Warsaw provides top quality education in accordance with the National Curriculum for England, the British core curriculum used in English and Welsh schools. This embodies a variety of contents and skills which ensure, stage by stage, a comprehensive education. The National Curriculum for England guarantees continuity of the programme at every step of education and its guidelines allow students' progress to be monitored. Our approach provides conditions for full language immersion regardless of students' initial knowledge of English.
In a spirit of openness, students are encouraged to take up new challenges in order to achieve their goals. Crucially, they are taught to analyse contents in a critical way and to be ready for the challenge of new activities.
Parents are an integral part of the school life. We encourage them to be part of creating an open and committed community concentrated around our British school in Warsaw. This mutual platform for partnership and cooperation between students, parents and school is a key objective. Pupils are thereby provided with full, rich support in the whole educational process. Apart from parents' meetings and special performances, every semester we plan additional events to involve parents and wider community in the activities of the school.
It is the international community around the Thames British School that facilitates an open and friendly climate for learning. A multicultural, open environment together with a warm atmosphere allows us to appreciate diversity and forge mutual education. The Thames British School is a well of opportunity for all to draw from. We are very proud of it.
Learn more
We are always delighted to hear from prospective parents that are considering our international school for their children's education. Please do not hesitate to call us on the phone number above or select from the options below:
Note: As an international school we conduct admissions placement all throughout the year. Applications for the academic year 2023-2024 are for children in Nursery (2.5 years old) through to Cambridge A/AS Levels and IB DP (19 years old).