Main teachers
Katie Street
Academic Head - Ochota (Wawelska) Campus
Qualifications:

BA Psychology & US Studies, Liverpool University;
CELTA, Cambridge;
PGCE, University of East Anglia; MEd, Open University,
NPQH.
Professional background:

I began my experiences in formal teaching as a teacher of English as a Foriegn Language in South Korea, where I was part of a team establishing a new language school. My subsequent EFL experiences took me to Thailand, Poland, Italy and Mongolia. During that time, I taught a variety of ages for a range of purposes, including tourism, industry and exam preparation.

I extended my training to enable me to teach Primary children and completed my induction in a small town in Norfolk, UK. I took my learning and experience to lead a teacher development and training programme focusing on implementing active learning techniques in Ethiopia.

I taught in international schools in Romania, Germany and Egypt before returning to Poland to teach at the British School. In September 2019 I led the team that opened Thames' Piaseczno campus. Following the successes with the implementation of the curriculum in Piaseczno, I transferred to Wawelska as Head of Primary Curriculum.

About me:

I enjoy exploring my world through a range of interests. I enjoy cycling in and around Warsaw and swim a few times a week. I love experimenting with colours and materials and enjoy painting and making clothes. I also enjoy playing games such as carom, backgammon and scrabble. The world is full of learning opportunities and I have enjoyed a range of free courses offered online.

My teaching philosophy:

I believe enjoyment is central to learning and I provide a range of activities for children to explore their ideas. I see my role as a teacher as facilitating opportunities for children to express what they want to find out, how to find the answers to their questions and to compare answers to draw their own conclusions. I value mistakes as golden opportunities for learning. I encourage children to question their own assumptions and try to understand the reasons for perspectives that differ from our own. I believe that communication and collaboration are essential life skills and lead to success for both the group and the individual.
Christian Rosser
Position Year 5 Teacher
Qualifications
Bachelor of Arts in Education with Qualified Teacher Status (Honours)
Professional background:
Teaching has always been my professional passion. I qualified as a teacher at Bath Spa University College in the UK, specialising in infant education. I continued teaching in the UK for 12 years, primarily teaching Year 1 and 2 children. Moving to Poland 9 years ago provided me with my first opportunity to teach infant children in an international setting, and a great opportunity it turned out to be. Entering my 22nd year of teaching I am excited to be part of the Thames British School community moving forward.

About me
Having grown up in Wales, rugby has always been a passion of mine. Although I no longer play, I still enjoying watching and supporting my home nation. When I am not in the classroom, I can often be found playing pool with my family and friends, relaxing on a cycle ride and enjoying some of the wonderful towns and cities around Poland.

My teaching philosophy
When I think about my role as a teacher, the one thing that I have always focused on is the relationships that I have built with my students. I enjoy talking with them on subjects and issues that are important to them, and learn how they are feeling about and experiencing the world and what we are learning in class. I want my own classroom to be less of a class and more of a community, where we are all sharing ideas and communicating and learning from one another at the same time.
Gary Lycett
Primary Teacher
Qualifications:
Creative Writing, Leeds University
CELTA, Cambridge University
CELTYL, Cambridge University
PGCE, Nottingham University
Currently studying MA Education and Management, Wrexham University
Professional background:
My first experience in teaching began in Leeds after having obtained a Creative Writing degree from Leeds University. It was voluntary and it involved teaching asylum seekers elementary English so that they could build up the confidence to use it in their everyday lives. I thoroughly enjoyed the challenge, but I especially valued how they were able to express their cultural backgrounds to me with the English I had taught them.

This motivated me into gaining a CELTA which allowed me to teach in language schools around the world. I chose to teach in Taiwan and then on from there to Spain. I've been in Warsaw for over ten years now, and I have taught in language schools and international schools and I continually strive to improve myself as a teacher which is why I am currently studying an MA in Education and Management.

About me:
In my spare time, I like to watch classic and modern British sitcoms and I'm a big fan of satirical shows such as 'Have I Got News for You'. I've also started to rediscover poetry and I spend time reading the works of many poets on the commute to and from work. I still like to flex my Creative Writing muscles on occasion and write plays, short stories and the odd humorous musing on life.

My teaching philosophy:
As a teacher, I believe that pupils gain deeper understanding through application. Even when observing my first students whom I taught many years ago, applying their knowledge to real world situations, I could see how they could grasp the intricacies of their learning through practical applications. That is why I value the fact that involving every child within the classroom gives them the opportunity to gain a deeper insight into the work they do in lessons and how that can transfer itself into their personal life.
Agnieszka Makulska
Academic Head - Park Szczęśliwicki Campus
Qualifications:

BA-Hons English Language & Literature with QTS - University of Central England in Birmingham, United Kingdom, with one year ERASMUS programme at Leopold Franzens Universitat, Innsbruck, Austria
Post Graduate Certificate in Education - Primary (PGCE with QTS) – University Of East London, United Kingdom
Professional background:

In 2005 I started my teaching career at Benthal Primary School, London. Leaving behind a successful career in the city, I had worked both in advertising, working freelance producing commercials, and for dot com start-ups as a customer service manager/marketing assistant. I was looking for something more fulfilling and I certainly found it. In fact, I found something altogether more challenging that has kept me happy and busy right up to the present day. I have grown immensely over that period and am happy to say that the message I convey to children "you never stop learning" is just as true for us as adults as it is for children. I believe it's what keeps me on my toes and always looking out for ways to improve.

About me:

I really enjoy cooking (and eating) and have also worked as a food stylist. Did you know that many of the foods you see in magazines are not edible? For instance, most ice creams are actually mashed potatoes mixed with food coloring! I also have a keen interest in Politics and have done a speech for the Teachers' Union in front of over 3000 people. Quite terrifying but a great experience and very uplifting.

My teaching philosophy:

I have a high standard and expectation of the learning environment in my own classroom, ensuring it is first and foremost for the children and is an example of good cross-curricular practice. I am committed to working towards child-centered creative environments that produce improved results and happy children that want to discover the world for themselves and by themselves, with a little support from us, staff, and parents, when we work together we get the best results.
Ewa Glowacki
Secondary English Teacher
Qualifications
B.A Hons in English Language
PGCE in secondary English (with QTS)
Teaching English as a Foreign Language certification (TEFL)

Professional background
I started my teaching career at a secondary school in Birmingham, where I taught English Language and Literature to GCSE level.
I have taught pupils from year 7 upwards.
I have taught at many Summer school Language courses based at Oxford Headington, which I thoroughly enjoyed. I improved the pupils' knowledge of English, as well as made them aware of British culture and heritage.I organised trips around the UK, such as Windsor Castle and The Globe Theatre in London.
I have also taught English at an International school in Dubai and worked for Qatar Petroleum in Doha,Qatar.

About me
I am a busy mum to a teenage daughter. In my free time I enjoy cooking and going to restaurants with friends. I love travelling and have been to Osaka in Japan, as well as flying over the peak of Mount Everest in Nepal.
I also enjoy going to the cinema and reading about famous people.

Teaching philosophy
For as long as I can remember, I have been interested in helping other students to learn. I like to empower students to think critically and creatively, to learn to seek resources to achieve their learning goals.
To develop as self evaluators and to receive constructive feedback about their work. I want students to have a love of English literature and to enjoy improving their language skills.
I feel that a teacher must have an intense passion for teaching!
Adahi Peredo Atilano
Spanish Teacher
Qualifications:
BA. in English, UACH Chihuahua, Mexico.
MA. in Asian Political Sciences, Collegium Civitas Warsaw, Poland.
Postgraduate Studies:
Pedagogy, Vistula University, Warsaw, Poland.
Pedagogy of Mexican Folk dance of Amalia Hernandez School of Dance and Fine Arts Faculty of Mexico City.
Professional background:
I started teaching English as a second language during my BA studies in Mexico, and organized cultural activities for American and Canadian students taking part in immersion programmes in my university. After finishing my studies in Mexico, I moved to Poland and continued my MA studies while teaching Spanish to children and adults. I have been teaching for 15 years now, 4 as an English teacher and 11 as a Spanish teacher in Warsaw.

About me:
I am a very open-minded person. I love travelling around the world, trying different cousins and learning about different cultures. I lived in France, Austria and Germany when I was younger and I loved those experiences. Teaching and dancing are my passions, I am a Mexican folk dancer which gives me the opportunity to share the beauty of my culture.

My teaching philosophy:
I do believe in education as the key to changing the world and breaking the chains of poverty. Teaching, to me, is not only about a subject to be graded, but about teaching values that will guide our students' lives in the future. I would say my teaching philosophy is "have fun teaching and your students will have fun learning".

Ewa Syta
Early Childhood Education teacher (English)
Qualifications:
B.A. in History
Masters of Science in Teaching (M.S.T.) in teaching General and Exceptional Adolescent Students, Social Studies, NYS Professional Certification
Masters in Science in Teaching (M.S.T.) in Childhood and Special Education, NYS Professional Certification
Professional Background:
I earned my degrees at Fordham University in New York City. I have been teaching for seven years in various settings including co-teaching, and working with students of diverse backgrounds. I have worked in private and public schools in New York City. I have also worked with various age groups, from grade 0 up to grade 11. I have taught Childhood Education, Special Education, English Literature, Ancient Civilizations and United States History. I also have experience in teaching Polish-English Dual Language Program.

About Me:
I love to try out new things and master new skills; currently, it is cooking and gardening. Other interests include history, art history, plants and karaoke singing. I love to regularly exercise to stay fit and healthy.

Educational Philosophy:
I believe that each student is a unique individual and that everyone learns in different ways and at different paces. I based my instruction on the strengths, preferences and needs of my students and build on their individual strengths. I believe that the main goal in education is to help a child to discover who he or she already is and help him or her become a confident, independent and successful adult who will lead a happy life as well as who will contribute positively to their communities.
Beata Luniak
Head of Primary
Qualifications:

MA degree in Theoretical Linguistics
BA degree in Applied Linguistics
QTS, Department for Education, United Kingdom
Professional Background:

I undertook my teacher training programme at the University of Warsaw in 2014. During the last year of my MA studies I worked as an English teacher in one of Warsaw's private language schools. Upon completion of my studies and teacher training, I decided to move to London to develop my professional skills and broaden my horizons. I was awarded Qualified Teacher Status in 2016. Having had the opportunity to work in a diverse range of school settings, with pupils from different cultural backgrounds, has helped me to grow enormously as a teacher. In 2017, I was offered the position of Reception Class Teacher at a primary school in Hampstead, London. The time I spent here was of immeasurable benefit to my skillset; I learnt how to implement a wide range of teaching strategies and gained a deeper understanding of the foundations of learning, upon which a good education is built. I returned to Poland in 2020 and started a new role at Swietokrzyskie In-Service Teacher Training Centre in Kielce, Poland. I specialised in bilingual education and was responsible for helping teachers to develop and enhance their knowledge and teaching practice. All of these experiences have taught me that being amongst a classroom full of enthusiastic young learners is where I belong. It is my wish to work in a school which places genuine emphasis on emotional, creative, and intellectual development. I am confident that I can achieve this ambition at Thames British School.

About me:

Originally from Kielce, I enjoy nature and spending time outdoors. I love swimming and cycling. I have a huge passion for reading and I always try to inspire a love of books, reading and storytelling in the children I teach.

Teaching philosophy:

I believe in a creative cross-curricular approach to teaching, where children are exposed to making meaningful and innovative links. Whilst I enjoy using my creativity to inspire and motivate my pupils, I place their ideas as upmost priority and promote child-initiated learning where possible. I endeavour to provide challenging, fun activities across the prime and specific areas of learning and development, which give children opportunities to explore and learn in their own ways. Academically, I take great pleasure in helping pupils to understand that the way in which you arrive at an answer is the real key to success for securing a deeper understanding of a concept. I enjoy engaging children in discussions about books, as well as encouraging different ideas and opinions. I particularly enjoy delivering P4C (Philosophy for Children) sessions, as well as teaching problem solving and puzzles where the children have to build upon their higher-level thinking skills alongside their resilience, which I believe are essential for a successful education. I have high expectations of my pupils' attitudes and behaviour and consistently encourage independence, confidence and responsibility.
Charles Wielgus-Barry
Language A Department Head Extended Essay Coordinator English, History teacher
MA in English Literature and History from University College Dublin. Postgraduate studies - Teacher's Diploma in TEFL. IB Workshop Diplomas in English B, English A and History.
I began teaching English to foreign students in language schools and then in 2004 I became an IB teacher and have worked as one ever since. I have taught English B and History and presently teach English A. I have moved towards the administrative side of teaching to become Head of our First Language Department as well as being the Extended Essay Coordinator.
I have conducted bilingual workshops for teachers in Torun and also I conducted IB Academic Writing, English A and History workshops in Vienna, Austria.

About me: I love mountain climbing and cycling. I love travelling to old and new places and I still long to work in drama which I did some training in years ago and I do creative writing when I have free time.

My teaching philosophy: After teaching for many years I see that teaching is essentially about communicating. If a teacher has the passion s/he will surely have the power! Teaching is sometimes seen as a bureaucratic job but it always must take second place to the love of helping students and the subject that you teach.

Natalia Magiera
Year 3 Teacher
Qualifications:
MA Philosophy, Postgraduate Teaching Studies (PGCE/QTS),
Early Years Teacher Status (EYTS), Diploma in Child Care
Professional background:
My teaching journey began over a decade ago in one of the top independent schools in London. I worked in Hyde Park School which then became a part of Eaton Square School. First as a TA then two years later I took an Early Years Teacher position. I also had an opportunity to teach Y1 and Y2 classes. After completing my second postgraduate study (EYTS) I became an Early Years Coordinator and a Deputy Head of Hyde Park School (Eaton Square School). In 2018 I was offered a Head of Early Years position and I had a pleasure and a privilege to run the school for a year. It was a great challenge and a fantastic experience to me but when a year later in 2019, Thames British School in Warsaw called out for me, I decided to try something new. I left London to enrich my experience and to get on with a new adventure of creating a school. Our school – the best place to be!
Liliana Schmidt
Spanish teacher (All groups)
Qualifications:
Translator and Interpreter studies in Lima, Peru
Master of education at Framingham State College - degree programme for teachers in American schools overseas.

Professional background:
My first experience was in Germany teaching Spanish at a private school. It was a challenge for me and it motivated me to continue my studies.
When I came to Poland I obtained my master of education and I started to work as Spanish teacher in kindergarten, primary, secondary and IB programme at different international schools in Warsaw. I enjoy living in Warsaw, especially because I realized that I love teaching and it motivates me to improve myself.

About me:
In my free time I like to read, to cook, to listen music, to ride bicycle, to dance and travel with my lovely husband. I like to know different cultures and I enjoy tasting new food.

Teaching philosophy:
I think that every student has the right of a good education in a stimulating educational environment where they can grow physically, mentally, emotionally, and socially. It is my desire to create this type of atmosphere where students can develop their full potential. I will provide a safe environment where students are invited to share their ideas and have fun learning Spanish.
I am very happy to be part of the Thames British school because every teacher is engaged, collaborative and we work in a good team together.
Matthew Eborne
Year 1 class teacher
Qualifications:
BoE (Hons) Primary with English specialism Professional background.
Professional Background:
In 2017, I successfully completed the BEd Primary Education degree at the University of Plymouth where I specialised in English teaching. Since this time, I have delighted in taking effective whole class responsibility as a supply teacher in the South West of England. In this role I forged a broad ability to deliver rewarding learning experiences and I secured a reputation as an adaptive, caring and hard working teacher.
I have greatly enjoyed teaching at Thames British School throughout the previous academic year. Teaching in Warsaw has allowed me to further build upon my university studies and supply practice and advance my professional skills. My understanding and experience of; implementing the UK's National Curriculum within an international school setting; supporting the learning of EAL pupils; and my behaviour and classroom management practice have all grown significantly.

About me:
I am a professional, multi-talented individual who approaches each day with a positive and motivational attitude. Aspiring to help others and the joy of working with children form the bedrock of my teaching journey.

Teaching philosophy:
My teaching ethos encourages every child to take ownership of their own learning through cultivation of critical thinking and exploration. To achieve this, I believe the classroom environment must be an inclusive one which embraces each person's needs while encouraging the highest expectations. As a trained literacy specialist, I am passionate about applying creative writing, storytelling and drama into my lessons. Such elements entice different viewpoints within a story and inspire children to ask more meaningful questions. This supports deeper understanding of texts and results in richer writing output. For me, the most rewarding aspect of teaching is working alongside the children. I enjoy applying my personal interests of English, history, technology, space and music into my lessons.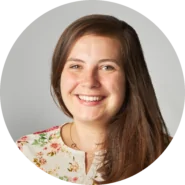 Agnieszka Brands
Primary Teacher. Ethics Teacher.
MA in Primary Education, University of Zielona Gora
MA in Theology, University of Szczecin, Zielona Gora Campus
TEFL (Teaching English as a Foreign Language),
The TEFL Academy, London
QTS (Qualified Teacher Status) English Department of Education, London
Professional Background
After I had finished University and completed my masters, I moved to the UK, hoping to improve my teaching practice. I lived and worked in London for eight years where I taught Primary Curriculum to students in Early Years, Key Stage One and Key Stage Two. Last year, I began to teach ECE and Ethics at the Thames British School in Warsaw. During the weekends, I volunteer for the humanitarian centre 'W Akcji' where I assist refugees and asylum seekers living in Poland.

About me
In my spare time, I enjoy cycling, walking and hiking in the mountains; I have been trekking since I was 7 years old with my brother and parents. This passion, encouraged by my family, has now left me with a life-long love of nature. I would never pass on the opportunity to spend a couple of days in Tatras! When I am not spending time in the wilderness, I enjoy reading classical literature, philosophy and poetry along with drinking a cup of coffee.

My teaching philosophy
I believe that as a teacher I am obliged to enter the school with only the highest of expectations for each and every one of my students. Each child has unique talents, and each can achieve greatness. In order for that to happen, I am responsible for turning my classroom into a safe, caring environment, where children are free to speak their minds and grow academically, emotionally, socially and morally. In my lessons, I encourage students to read reflectively, ask honest questions, and participate in open discussions in order to develop creativity, critical thinking skills and find courage to voice their opinions.

Dan White
Year 6 Teacher
Qualifications
BA in Journalism from the University of Huddersfield
PGCE in Primary Studies from the University of Cumbria
Professional Background
My storied professional background back in radio, following my experiences at the University of Huddersfield. I worked in a range of jobs, including DJing, live sports reporting, and creating documentaries. Following on from there, I worked as a laboratory technician for five years. It was here I really developed an interest in microbiology, which in turn led me to conduct field trip visitations from schools. This in turn gave me the inspiration to return to university, and train as a teacher.
I qualified from the University of Cumbria in my hometown of Carlisle. I worked in a range of different schools before making the decision to move abroad. Following that, I moved to Kraków in 2016, where I worked at a British international school for five years.

About me
I am a massive sportaholic; my true love being football, but I also have a keen interest in cricket and rugby league. On idle days you can often find me watching some niche sport while trying to understand the rules and standings. Coming from the county of Cumbria, it is only natural that I enjoy hiking in the lakes and the fells. I am also a huge "foodie", with a great passion for cooking, though the results aren't always Michelin star quality. As a recent development, I have taken up watching independent cinema, with my time in Kraków's wonderful theatres enabling me to expand this interest.

My teaching philosophy
I have always believed that a classroom environment should revolve around the following: respect, patience, and fun. Respect comes as a given in teaching. The lessons we give our students now will have a profound effect on how they grow later in life, how they interact with one another. Patience comes from respect. Giving students time to understand and nurture their work, which leads into a positive working surrounding. And finally, fun. I strive to make the classroom a safe and exciting learning environment that students look forward to being a part of.

Karolina Peda
Early Childhood Education teacher (Polish Language)
Qualifications:
MA degree in the field of Culture Pedagogy
BA in Early Childhood and preschool education.
Certified CLIL teacher
I graduated from the Academy
of Special Education in Warsaw.

Professional Background:
I have been working with kids for about 5 years. First, I worked in preschool, then I started my adventure in Meridian primary school. In the beginning I was a supporting teacher, then I became a class teacher. I also taught Polish for foreigners. In the previous school year I prepared students for various competitions, e.g. The National Test at the end of 3rd grade. In June 2020 I said goodbye to my class which has moved on to the next educational stage. In December 2019, I achieved the teacher's professional promotion degree: contractual teacher.
I am excited to be a part of the Thames British School team this year.

About me
I am a positive and open minded person. I like to spend my time with friends and my family. I love visiting other countries, learning about new places and cultures. I try to spend my free time actively, e.g. rollerblading or playing tennis.

My teaching philosophy:
I have always known that I want to become a teacher who will take care of students and understand their needs. During classes I create a friendly bond with my students based on respect and equality.

Tomasz Wieczorek
PE teacher
Qualifications:
Józef Piłsudski University of Physical Education in Warsaw, MA in Physical Education
Post-secondary Tourist and Hotel Studies No.3 in Warsaw, Tourist Service Manager

Professional Background:
I started my work as a teacher in 2002. For almost 20 years I have gained experience as a PE teacher and as a class teacher in middle and high school (in the meantime I have obtained the title of nominated teacher-Nauczyciel Mianowany). In the course of my education I have obtained many qualifications which have helped me a lot in working with young people in an international school: Sport Manager – organization of events; Tourist Service Manager; Swimming instructor; Lifeguard; Yacht skipper patent; First Aid course; Football coach; Football scout. I use the skills I have acquired to organise various events (sports, leisure, etc.) national and international excursions, inter-school competitions. Also, due to my long experience and very good relations with students, I am the person responsible for contacts with our Alumni (Alumni Convention, meetings with current students of outstanding Alumni).

About me:
Normally I like to talk a lot but I'll keep it short: I love this job! And in my private life the most important thing for me is my Family - my wife and two sons!


My teaching philosophy:
Creating individual relationships based on positive emotions:)


Anna Leba
Year 4 Teacher
Qualifications:
MA in Polish Philology (Teaching Master's Degree)
Cambridge Certificate in English / QTS, Department for Education, United Kingdom
In 2010 I was awarded Qualified Teacher Status (QTS) within the UK and since then I started to work as a supply teacher in diverse and multicultural primary and secondary schools across London
Professional background:
My teaching journey began in 2008, in the UK. During my first years of living in England I gained valuable experience of working as a Teaching Assistant and as an Exam Invigilator.
In 2010 I was awarded Qualified Teacher Status (QTS) within the UK and since then I started to work as a supply teacher in diverse and multicultural primary and secondary schools across London. Following this, I worked in Our Lady and St.George's Catholic Primary School in Walthamstow for seven years, where I was teaching Lower and Upper KS2 children. I became a subject leader of Geography in 2015/2016 and Maths in 2016/2017. Whilst teaching at OLSG I was approached by Axis supplementary schools and offered the position of invigilator within their company. My role was to focus on the core subjects of both Maths and English in preparation for SATS examinations. I found this post very interesting and furthered this work by becoming a SATS marker with the digital consulting service, Capita Education. I have subsequently supported Capita Education as a marker since 2017.

Teaching philosophy:
'Education is not preparation for life, it is life itself' (John Dewey). My philosophy is to create learning opportunities for all pupils and inspire them to take ownership of their learning and become reflective learners in a real life. Engagement, achievement and enjoyment of all students are of high importance to me, and I try to achieve that through clear differentiation and teaching strategies which accommodate children with different learning styles, interests and needs.
My key strengths are curriculum development, behaviour management and integrating creativity into the classroom. Additionally, I have worked with a wide array of students from different cultures, backgrounds, and English language proficiency levels. I am adept at creating engaging classroom strategies that cater to the needs and abilities of a diverse school environment.

About me:
I am an optimistic, energetic and active person. In my spare time I enjoy yoga, running, cycling and hiking. Travelling is my greatest passion and I find pleasure in long walks on the beach or in the mountains. British Highlands, Scotland and Tatry Mountains are my favourite places in the world.
Occasionally, I like trying out new things like: cooking, baking, gardening or learning how to code.
Other interest include, art, history, going to cinema and theatre.
Marvin Deahan
Head of Secondary
Qualifications:

BA (hons) English Literature and Modern History, University of Salford TEFL, Leeds Metropolitan University PGCE, Manchester Metropolitan University.
Professional Background:

I completed my first year as a secondary teacher in a large school in Berkshire, England. I have also taught at various other secondary schools in England. Additionally, I taught English as a foreign language in Japan and Czech Republic, and worked at a private school in Turkey. I spent more than a decade working at another large international school in Warsaw, teaching English from Year 7 to Year 13, as well as teaching Global Perspectives and being an Exams Officer.

About me:

I enjoy playing and watching football, and in the spring and summer I like to go on cycle rides. I like all kinds of literature, as well as listening to BBC Radio 3 and rock music. I also enjoying travelling to new places to discover what they have to offer. One of my ambitions is to improve my Polish as much as possible, although this is taking some time to achieve!

My teaching philosophy:

I try to ensure my students are engaged with their learning, and I aim to enable them to fulfil their creative and intellectual potential through a variety of classroom activities, from individual tasks to more group-orientated exercises. I also believe it is important that each student develops holistically through their education, as well as academically.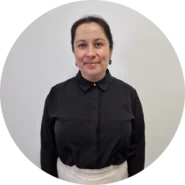 Monika Chwesiuk
Academic Head - Piaseczno Campus
Qualifications:

BA, College for Training Teachers of English, Warsaw University; MA, Institute of Applied Linguistics at the Glottodidactics and Translation Studies, Warsaw University - absolutorium; Postgraduate studies, Organization and Management of Education; CELTA, Bell Schools; QTS certificate awarded by the Teaching Regulation Agency, England.
Professional background:

I began my teaching experience in a Language School in Warsaw in 2008, while I was still working on my BA. I was teaching groups and individual students at different levels, young learners and teenagers, as well as adults. I have created my own course programmes for one-to-one classes and groups of students. I have also been responsible for creating my own teaching materials. Next, I became the methodologist of the school and was responsible for resources and course programmes, as well as supervising other teachers' work.

I have taught English during summer school in England: Bath, Oxford and London.

My teaching philosophy:

In class I like working using methods such as TPR and communication method - Communicative Language Teaching, Community Language Learning, Cognitive Code Approach, Comprehension Approach, Content-Based and Cooperative Learning. These methods work well with students of all needs: auditory, visual and kinesthetic learners as well as a variety of multiple intelligences.
Alex Ricker
Y11A Class Teacher / English Teacher (IGCSE)
CAS Coordinator / Chief Editor of the Thames Newsletter.

Qualifications:
BA International Relations - Lynchburg College in Virginia
IBPD CAS (Cat 1.)
Cambridge International Online Professional Development. - IGCSE First Language English
8 Years of classroom teaching experience
100hr TEFL/TESOL/TESL certified
Cambridge TKT Young Learners Certificate
Instytut kształcenie zaświadczenie - ADHD & Dyslexia
CPR & First Aid certified
Professional background: I began my teaching career in Shanghai, China where I worked for 2 years at an educational consultant company. We designed courses and then our company would sign contracts with schools all over the Shanghai area. I then came back to the USA for two years in which I focused on providing private lessons to students. I have been in Poland for 4 and a half years in which I have taught at Edison Primary and Thames British School.

About me: I am from the United States. I studied International Relations with emphasis on central European politics and the EU. I love to travel and stay active. I also like animals and food from all over the world.
My teaching philosophy: My teaching philosophy largely stems from a presentation, practice, production method. However I enjoy enabling students to feel comfortable in the classroom. I encourage critical thinking and discovery in my lessons. We work hard but students are able to share ideas that will help mold them into the leaders of tomorrow.
Load more
* * *
Learn more
We are always delighted to hear from prospective parents that are considering our international school for their children's education. Please do not hesitate to call us on the phone number above or select from the options below:
Note: As an international school we conduct admissions placement all throughout the year. Applications for the academic year 2023-2024 are for children in Nursery (2.5 years old) through to Cambridge A/AS Levels and IB DP (19 years old).